Bibione
A family-friendly holiday on the Venetian coast with the very latest services
3 good reasons to choose Bibione
1

The SeaWith shallow waters and a total of 23 Blue Flags eco-labels, Bibione is the perfect beach holiday destination for families

2

NatureThe Tagliamento River delta, the Venetian Coastal Waterway, the Mediterranean Garden, and much more

3

ServicesBibione is the first beach on the Adriatic coast to offer customer care service on the beach
Our 2 Family Hotels in Bibione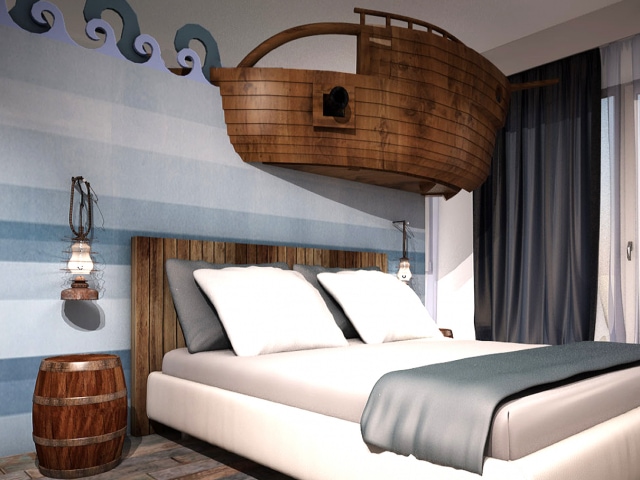 Bibione
Hotel San Michele

****
Surrounded by a royal court of maritime pines and 30 metres from the beach
Family services:
5 photo
From 29/04/22 to 25/09/22
| | |
| --- | --- |
| Starting from 140,00 € per night, per adult, half board | |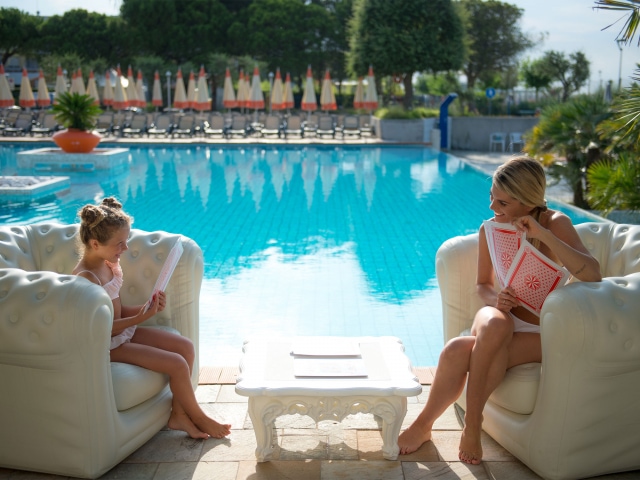 Bibione
Bibione Palace Spa Hotel****s
A short distance from the sea, with a swimming pool and water slides
Family services:
2 offers
7 photo
Until 07/11/22 - From 06/04/23 to 31/10/23
| | |
| --- | --- |
| Starting from 128,00 € per night, per adult, half board | |
Discovering Bibione

Seen from above, Bibione's unusual conformation seems to suggest that the land emerged from the water to take a peek at the splendid Venetian landscape, and to verify the town's reputation as a famous seaside resort. Featuring 11.5 kilometres of beaches with constant sun exposure, it's an ideal destination for families looking for a safe and peaceful holiday experience, complete with the very best hi-tech customer care service available on the Adriatic coast. The 23 Blue Flag eco-labels awarded over the years are just one of the reasons to choose this destination, which also offers lots of opportunities for nature lovers and sports enthusiasts.