Bibione Palace Spa Hotel****s
Family services (Bino):
Ciao, io sono Bino!
Garantisco io la qualità negli Italy Family Hotels.
Più Bino = Più servizi family disponibili!
Starting from 128,00 € per night, per adult, half board
Family services (Bino):
Starting from 128,00 € per night, per adult, half board
3 good reasons to come here
1

Kid ParadiseMini Club, indoor playground, and outdoor play area; heated children's pool with slide; recreational activities at the hotel and on the beach.

2

Sea frontSituated directly on the beach, without any roads to cross, complete with shade umbrellas, sun loungers, and gazebos reserved for our guests, and entertainment services for children.

3

Swimming pools and wellness centreA 25 m outdoor swimming pool, and a heated children's pool; a panoramic indoor pool on the 6th floor, next to the Sky Spa.
Our services
Pool with waterslide
Heated baby pool
Swimming pool
Spa
Private beach
Directly by the sea (without crossings)
Disabled access
Private parking
Garden
Pets welcome
Discover all the services
Bike rentals
Servizio lavanderia a pagamento
Fitness Centre
Wi-Fi in public areas
Air conditioning in public areas
Languages spoken by staff: Italian, English, German
Close
Description
Situated just a stone's throw from the sea, we offer our guests and their children a splendid holiday experience! That's right, because here at the Bibione Palace Suite Hotel in Bibione di San Michele, the beach is right outside the doors, making it an ideal place for guests to relax and have fun with their children. Our guests' have exclusive access to our gazebos, sun loungers, and shade umbrellas, where they can relax and unwind in the sun while their children play with the entertainment staff.
We offer an extensive and highly engaging programme of entertainment activities, complete with exciting tournaments on the beach, Junior Master Chef challenges for young chefs, treasure hunts, and pleasant strolls, not to mention all the fun and games at the pool, including water gun battles. Be sure to watch out for all the splashes! And there can't be any hard feelings, because the heated children's pool is in an area reserved exclusively for them, where they can have lots of fun joking around and taking turns on our colourful slide!
Our guests have two swimming pools to choose from: a 25 m outdoor pool with a dedicated lap lane, and a fantastic indoor pool on the 6th floor, next to the Sky Spa, where guests can relax and enjoy the exclusive panoramic view. And while our staff are looking after the children, their parents can take the opportunity to indulge in personal wellness treatments or massages, relax in the sauna, the Turkish bath, or chromatic shower, or simply close their eyes and set themselves adrift in our heated swimming pool.
At the table, we entrust our culinary experience to the skilful hands of our Chef, Michele Nobile, who seeks out the very best organic local ingredients, to amaze our guests with traditional entrées and to pamper younger guests with special children's menus and delicious super-sized afternoon snacks!
Like to keep active on holiday? We offer an extensive weekly programme of activities, including biking, kayaking in the lagoon, Nordic Walking, Beach Tennis, Golf, and even swimming lessons!
Rooms
All rooms are equipped with:
Air conditioning
Free Wi-Fi
Room service
Soundproofed rooms
Courtesy set
Safe
Wake-up calls
Baby WC reducer and stools
Bed rails, cradels, bottle warmers, baby changing tables
Living Orange Room

Living Orange Room

This modern room is ideal for 2 people (like grandparents on holiday with the rest of their family!), or else for parents on holiday with one child up to 13 years of age. The Living Orange room also features a nice terrace.
Living Double Room

Travelling with a small child? This extremely comfortable room is perfect for two adults and a child up to 3 years of age, thanks to the possibility of adding a cot. The Living Double room also includes a terrace.

Living Double Room
Living Kids Room

Living Kids Room

Furnished with a comfortable double bed and single bed, these rooms even include a terrace, and are ideal for families of 3, with a child up to 13 years of age.
Living Triple Room

This comfortable room with a terrace is perfect for parents travelling with a child or teen, even over 14 years of age.

Living Triple Room
Harmony Room

Harmony Room

This spacious room with a sea front terrace is furnished with one double bed and one single bed. It boasts modern furnishings and maximum attention to detail.
Easy Suite

Size:32 m2

Facility:

2 separate rooms with a kitchenette

This warm and inviting Suite with a terrace is furnished in modern style, and includes a bedroom with a double bed (divisible into two singles if necessary), a living room area with a comfortable sofa bed, and even a kitchenette for preparing children's meals.

Easy Suite
Honey Suite

Honey Suite

Size:50 m2

Facility:

2 bedrooms + living area with kitchenette

More than just a multi-room unit! A real 50 m2 royal suite! The unit consists of two comfortable bedrooms, a living area with a kitchen, and a large terrace.
Family Suites

Size:44 m2

Facility:

2 bedrooms and 2 bathrooms

These units are ideal for those looking for maximum comfort and privacy. In fact, our Family Suites consist of two adjoining bedrooms, 2 bathrooms, and a terrace.

Family Suites
Gallery Suite

Gallery Suite

​​​Functionality and spaces characterize the two separate rooms, which offer 71 square meters surface, including a 13-square-meter terrace with sea view.
Occupancy up to 6 people, comfortable double bedroom, sofa bed and bathroom with shower and bedroom with 2 single beds and bathroom with shower.
Entertainment
Children's entertainment by age group
Indoor/outdoor playgrounds
Babysitting on demand
Baby swim lessons
In our Kids Paradise area, the children take centre stage all throughout their holiday experience! There are 3 play areas: one outdoor playground with trampolines, swings, and slides and 2 indoor playgrounds; the indoor Mini Club on the ground floor, and an indoor area where kids can watch cartoons and take part in fun games and activities with the entertainment staff. And we'll even let you in on a little secret… Here, the children are our guests of honour, so there's absolutely no limit to the fun and laughter to be had!

Continue reading!

Our entertainment staff organise fun sports tournaments on the beach, water battles in the pool, Junior Master Chef challenges, treasure hunts, kayaking and MTB excursions, guided walks to the town centre or along the waterfront, and excursions by train to Bibione or by coach to Valgrande.

And then there are the theatrical shows, exhibitions with clowns, soap bubbles, and balloons, and the Baby Dance parties, for fantastic evenings full of fun and laughter!

Close
Baby Club
These play areas are open to all children up to 2 years old in the company of their parents. Gentle children's treatments and special baby amenities are also available.
Mini Club
Children 3 to 10 years of age can take part in the activities organised every day by the entertainment staff on the beach, at the pool, and at the hotel. The Mini Club is always offering lots of new fun and educational experiences, including creative workshops, origami, crafts with play dough, cooking lessons to prepare biscuits and sweets, theatre lessons, sports competitions, evening shows, and Baby Dance parties. Younger guests can even enjoy children's massages designed just for them at the wellness centre, just like the grown-ups.
Junior Club
And what about the older kids? Well, they naturally have different needs and interests… That's why our entertainment staff organise specific activities for children and teens over 11 years of age! Options include swimming courses, water polo tournaments, table tennis, five-a-side football, beach tennis, beach volleyball, adventurous guided kayaking and cycling excursions, and make-up courses. There's even a small library at our guests' disposal, complete with children's books and films suitable for teenagers.
Cuisine
À la carte menu
Gluten-free products
High chairs and 'baby' cutlery
Baby menu and flexible hours
Certified organic food corner
Dining rooms with kids area
Packed lunches available
Our cuisine places a focus on our local territory, and consists of traditional entrées made using meticulously selected organic local ingredients, such as organic seafood from the Bibione Lagoon, and local fruits and vegetables.

Everything is prepared fresh, including our wide range of pastry products and breakfast items, and even our pizza, which is made from kamut, wholemeal and durum wheat flours. Each dish can be accompanied by excellent wines from the Veneto and Friuli, regions, as well as a selection of labels from other Italian regions.

Continue reading!

For children, we prepare a full range of tasty menu items based on their preferences, and even offer a delicious afternoon snack to recharge their batteries!

Guests can choose whether they prefer to dine with the buffet service in the Fellini Room, to be pampered with the table service in the Mastroianni Room, or to enjoy one of the delicious dishes offered by the Hemingway Restaurant on the terrace by the pool, even in their bathing suits.

Close
Offers

Bibione
Offer Special Stay!
Valid from 11/01/2023 to 06/11/2023
What it includes: All InclusiveBeach includedChildren free of chargeDrinks and meals
Recommended: Families with 1 child
| | |
| --- | --- |
| From 113,00 € night / adult | |

Bibione
Offerta Special Stay
Valid from 06/04/2023 to 17/05/2023
What it includes: All InclusiveBeach includedChildren free of chargeDrinks and meals
| | |
| --- | --- |
| From 113,00 € night / adult | |
Recommended nearby attractions

Bibione beach
0m from the hotel

Amusement Park
700m from the hotel

Punta Verde Zoo
2.8km from the hotel

Gulliverlandia
5.9km from the hotel

Acqua Splash
5.8km from the hotel
Bring your family here!
Request a free quote
Best family rate
Quick quote by email
Direct reply from the hotel
Other Italy Family Hotels that might interest you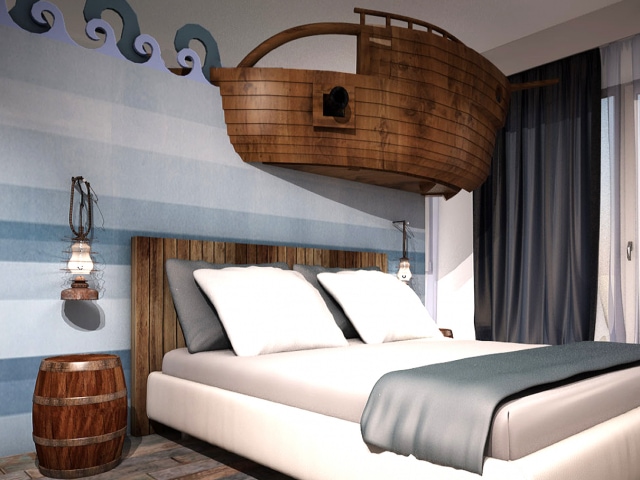 Bibione
Hotel San Michele

****
Surrounded by a royal court of maritime pines and 30 metres from the beach
Family services (Bino):
| | |
| --- | --- |
| Starting from 140,00 € per night, per adult, half board | |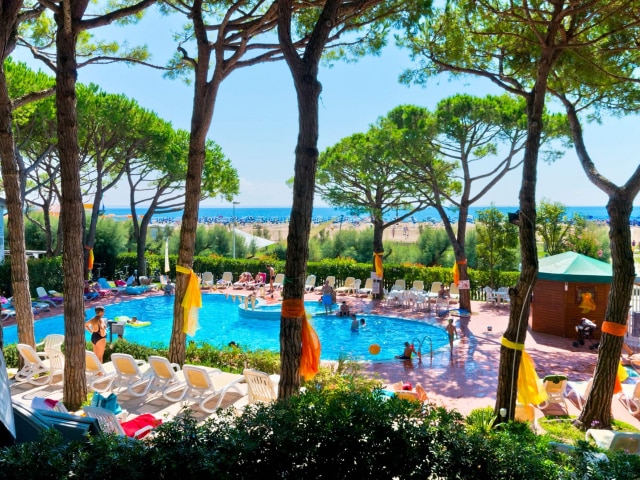 Eraclea Mare
Park Hotel Pineta***s
Set in an 8,000 m2 park and on the seafront
Family services (Bino):
| | |
| --- | --- |
| Starting from 80,00 € per night, per adult, half board | |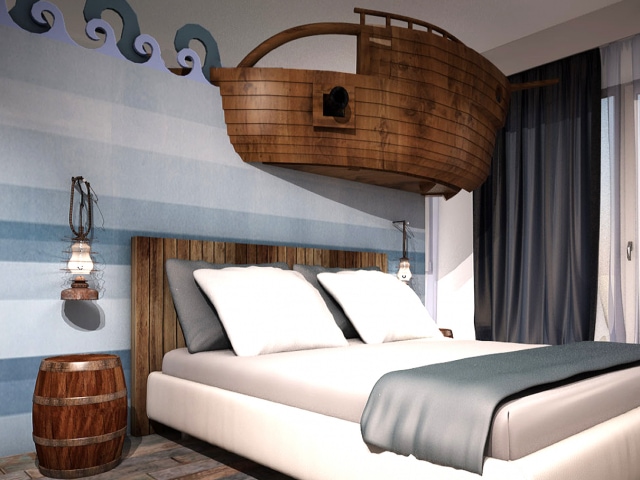 Bibione
Hotel San Michele

****
Surrounded by a royal court of maritime pines and 30 metres from the beach
Family services (Bino):
| | |
| --- | --- |
| Starting from 140,00 € per night, per adult, half board | |
Go back to all hotels