Scalea
The crystal clear waters, stretching across a thousand beaches
3 good reasons to choose Scalea
1

Riviera dei CedriScalea is an excellent starting point for exploring the 80 kilometres that make up this picturesque stretch of the Calabrian coastline

2

From the seaside to the mountainsNestled along the coast, the mountains offer countless opportunities to enjoy pleasant strolls through the greenery

3

HistoryAs one of the oldest villages in Calabria, Scalea boasts lots of remnants of its ancient past
Our Family Hotels in Scalea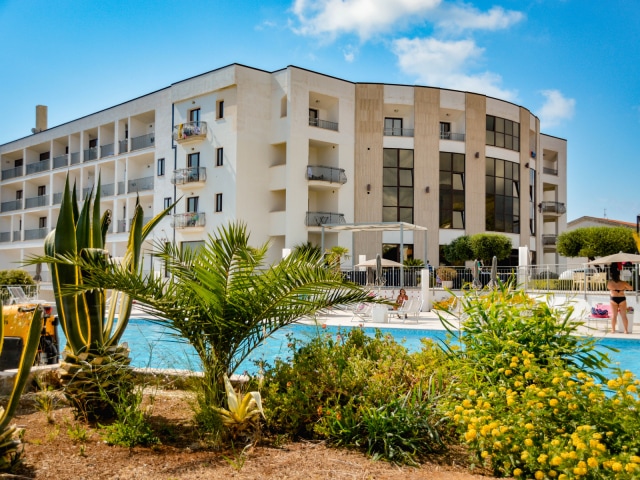 Scalea
San Domenico Family Hotel

****
The family hotel in the panoramic part of Scalea, with in-house water park!
Family services:
9 photo
Open from 15/06/24 to 13/09/24
| | |
| --- | --- |
| Starting from 60,00 € per night, per adult, all inclusive | |
Discovering Scalea

In order to understand what makes Scalea one of the most fascinating places in all of Calabria, one must climb the natural steps of the village, and stroll down the narrow alleyways overlooked by historic buildings. From above, the eyes are immediately drawn to the four-kilometre-long blue curve of the coast, dotted with caves and bays, which seem to delineate a shoreline that's divided in two by the Talao Tower perched atop the coastal rocks. The contrast between the landscape of the seaside and the hills is one of the main features that attracts large numbers of beach-lovers and hiking enthusiasts to Scalea each year, not to mention the festive atmospheres of the folk festivals along the Riviera dei Cedri, with their colourful lights and aromas.