Calabria
An intense holiday experience overlooking the crystal clear sea
3 good reasons to choose Calabria
1

NatureThe lush hinterland stands in perfect contrast to the sandy and rocky coastline

2

The SeaThe crystal clear waters of Calabria are ubiquitous among all the seaside towns along the toe of the boot

3

CultureCalabria preserves the legacy of Magna Graecia, and its entire territory is dotted with hidden architectural gems
Città Italy Family in Calabria
Our 1 Family Hotels in Calabria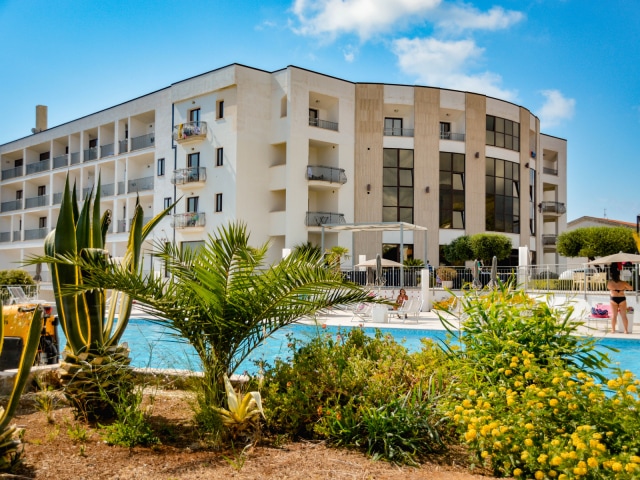 Scalea
San Domenico Family Hotel

****
The family hotel in the panoramic part of Scalea, with in-house water park!
Family services:
9 photo
Open from 15/06/24 to 13/09/24
| | |
| --- | --- |
| Starting from 60,00 € per night, per adult, all inclusive | |
A taste of Calabria
On the boot-shape that forms the Italian peninsula, Calabria is the region at the toe, dipping itself into the crystal clear waters to check how cold it is. Boasting countless seaside resort towns, like Nicotera Marina, visitors have virtually an unlimited choice of places to lie down on the beach and enjoy the sun, not to mention a lush hinterland to be explored, dotted with churches and monasteries, historic buildings, villages, and fascinating remnants of the past, from when this region was part of Magna Graecia. And since every destination is also the product of its own traditional flavours and aromas, a holiday in Calabria wouldn't be complete without sampling various local dishes, which will be sure to give your stay the intense flavour it deserves.