Vieste
A little village to be discovered
3 good reasons to choose Vieste
1

The SeaClean and crystal clear waters, golden beaches with splendid coves, and enchanting sea caves

2

NatureThe pristine natural surroundings of the Umbra Forest, which consists of about 10 thousand hectares of unspoiled wilderness filled with beech and oak trees

3

CuisineThe traditional cuisine consists of exquisite entrées, including orecchiette with tomato and ricotta cheese, strascinati with salted anchovies and breadcrumbs, and stuffed aubergines and peppers.
Our Family Hotels in Vieste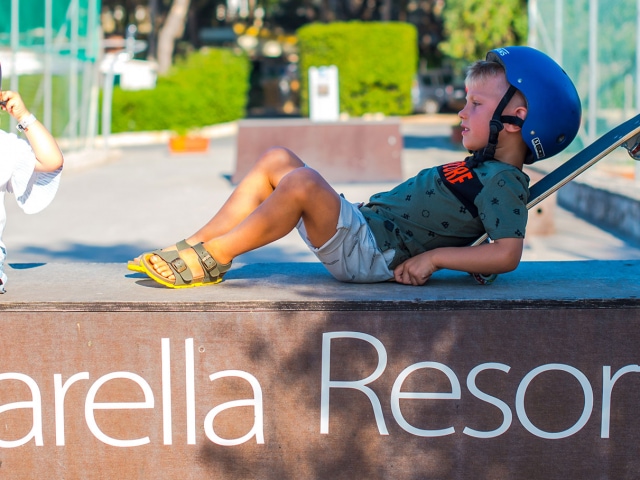 Vieste
Hotel Gattarella

****
Surrounded by nature, a short walk from the pine forest and private beach
Family services:
9 photo
Open from 14/06/24 to 08/09/24
| | |
| --- | --- |
| Starting from 90,00 € per night, per adult, half board | |
Discovering Vieste

Vieste is a small fishing village overlooking the Adriatic coast that still retains many remnants of its ancient history. The village charms visitors with its beautiful beaches and pristine natural surroundings, typical of the Gargano area. Its splendid bays with clear blue waters are spacious, comfortable, and never crowded, and feature gently-sloping sandy sea beds, making them ideal for families. The medieval historic town centre is densely populated with white houses, some overlooking the sea, and lots of little streets leading up to the Swabian Castle built by Frederick II, from which visitors can enjoy a beautiful top-down view of the "Pizzomunno", a 25-metre coastal rock formation that's become a symbol of the city. The gorgeous cathedral with its imposing bell tower is also located in the historic town centre. Vieste is also home to a major archaeological site, and numerous funerary artefacts have been unearthed from the "La Salata" necropolis by the sea.