Family services (Bino):
Ciao, io sono Bino!
Garantisco io la qualità negli Italy Family Hotels.
Più Bino = Più servizi family disponibili!
Starting from 75,00 € per night, per adult, full board
Family services (Bino):
Starting from 75,00 € per night, per adult, full board
3 good reasons to come here
1

Private beachSo close, guests can walk there barefoot! Featuring fine sand and crystal clear waters, safe play areas, and lots of space between the umbrellas.

2

12 hours of entertainment servicesBeach activities, games, workshops and themed evenings at the hotel for children over 3 years of age, and a friendly nanny to look after little ones 1 to 3 years of age during lunch and dinner.

3

Dining with a view of the seaCuisine made with genuine local products, which the children can enjoy at the Baby Aloha Restaurant or in the garden, while their parents dine with a view of the sea.
Our services
Private beach
Directly by the sea (without crossings)
Disabled access
Private parking
Garden
Small pets are accepted
Bike rentals
Laundry service for a fee
Wi-Fi in public areas
Air conditioning in public areas
Discover all the services
Languages spoken by staff: Italian, English, German, French
Close
Description
We consider our guests' children to be our guests of honour! Here at the Hotel La Baia in Diano Marina, the holiday experience is all about the children! In fact, our hotel is operated by a mum and dad team, who are always thrilled to welcome other parents and their little "treasures". And in the end, we feel a bit more like their aunt and uncle than the hotel's owners.
Situated directly on a little private beach, where parents can relax while their children have fun under the watchful eyes of the entertainment staff, even within the fenced-in play area, the Hotel La Baia is the ideal place to spend a family holiday in Liguria!
And what about the entertainment? We offer more than just entertainment services! We offer a colourful play area where children take centre stage! It's called Jack Surf Island, and it's divided into an area for the little ones, and one for older children, who have different tastes and needs. In fact, the island is actually the realm of our mascots, Jack Surf and Tippy. They're the ones who organise 12 hours of fun activities and shows each day, together with the entertainment staff, including themed parties and evenings, children's aperitifs, the mini-Olympics, snacks, films, and creative workshops.
And there's certainly plenty of space, because there's even a brand-new outdoor area lined with a shock absorbing mat, complete with a children's island, a trampoline, and table tennis and foosball tables. And there's even a large table covered by a shade structure, where everyone can eat together in the open air, and try their hand at children's cooking workshops.
The Hotel La Baia is also ideal for families at meal times. We may not have Michelin stars, but our Chef certainly knows how to make a great impression! Rather than typical "hotel food", we pride ourselves on serving our guests traditional Ligurian entrées prepared using the highest quality local and organic ingredients, which children can enjoy at the Aloha Children's Restaurant, or at the giant outdoor table. And our friendly nannies will even look after little ones 1 to 3 years of age for any parents who want to enjoy their lunch and dinner in peace.
Upon retiring to their rooms after the evening shows, guests will find everything that their families need for a restful night's sleep.
By the way, perhaps we forgot to mention it… but here at the Hotel La Baia our secure reserved car park is available to all guests, and is always included.
Relax… you're at the Hotel La Baia!
Rooms
All rooms are equipped with:
Air conditioning
Free Wi-Fi
Pay TV
Room service
Courtesy set
Safe
Wake-up calls
Baby WC reducer and stools
Bed rails, cradels, bottle warmers, baby changing tables
Rooms with a view

Rooms with a view

These rooms are all furnished in the same minimalist style, and only differ in terms of their balconies' positions, but they all overlook the sea. Upon arrival, each child will find all the amenities they need, including a baby phone.
Family Room

Located directly on the private beach, this room has two entrances and comes complete with every comfort. It consists of one double bedroom with a balcony, and another where, in addition to the double bed, a folding cot and a bed with side rails can also be included.

Family Room
Entertainment
Children's entertainment by age group
Indoor/outdoor playgrounds
Babysitting on demand
Kreative Workshops
Fun for the little ones, relaxation for the adults… and happiness for everyone! Our entertainment staff are a bit like "guardian angels of happiness", who, for 12 hours each day, organise lots of activities, both on the beach and at the hotel, above all in the large outdoor garden: the sand castle competition, the biscuit and playdough workshops, the children's Olympics, the Indian evening with marshmallow roasting, the night of wishes, and the movie night with popcorn. Other events include Hamburger night, the Pizza Party, and the Baby Dance party in the circles.

Not to mention Jack's Island! A colourful and welcoming environment where children will find board games, books, colouring utensils and paints!
Baby Club
Every day, our friendly nannies look after our guests' children 1 to 3 years of age, for two hours at lunchtime and two at dinnertime. So after they've eaten, and while their parents are enjoying our Chef's delicious entrées in peace, they'll be pampered and entertained with soft and age appropriate toys.
Mini Club
In the summertime, children are kept busy with 12 hours of daily entertainment, all led by our mascot, Jack Surf! There are lots of creative activities, themed evenings, playtime on the beach, treasure hunts, and wonderful excursions to help our young guests learn all about Liguria.
Our mascots Jack & Tippy
Hi kids! I'm the mascot here at the Hotel La Baia, Jack Surf!

Here at Davide and Emanuela's hotel I found my safe haven, where I can take a break between one wave and the next. What can I say, I'm a really unique cat… I love the water, and I love riding the waves on my surfboard.

I'm usually hanging out with my girlfriend, Tippy… a friendly little kitten who loves the sea, bright colours, and organising fun new games for the children to enjoy.

Did you know that I have my very own song? You'll hear it when you're here on holiday! And when you do, it means that I'm coming, and it's time to sing and dance all together with the dance steps you'll learn from the nannies. And there are all sorts of other fun activities too, like the mini-tournaments, games and shows!
Cuisine
À la carte menu
Gluten-free food and products
High chairs and 'baby' cutlery
Baby menu and flexible hours
Certified organic food corner
Dining rooms with kids area
Packed lunches available
Everybody agrees: "This isn't your average hotel restaurant!" And that's because we put all the love and passion into it of a mother who's preparing meals for her family. We rely on a network of trusted local producers, who supply us with all the freshest ingredients for our recipes. You have to taste it to believe it! And all with a spectacular view of the Ligurian Sea, both in the dining room and the garden.

Our mouthwatering breakfasts, lunches, and dinners will be sure to impress every guest with the extraordinary flavours of our traditional Ligurian cuisine.

And since a holiday experience shouldn't follow a strict schedule, we serve sandwiches, hamburgers, salads and fruit from 12 p.m. to 6 p.m., which guests can enjoy wherever they like, even in the garden or the park.

And guests will find plenty to satisfy their appetites during the rest of the day as well, with various snacks and an aperitif for everyone, even under the beach umbrella.

Children have their own spaces reserved at the large table in the garden, and at the Baby Aloha Restaurant, where they can enjoy carefully prepared and well-balanced menu items in the company of the nannies. There's also a fully equipped kitchenette for those travelling with newborns or weaning infants, where the pantry is always well-stocked with baby foods and baby food mixes. Our Chef is also available to prepare broths, purées and juices, or any other particular dish that your little one really loves!
Offers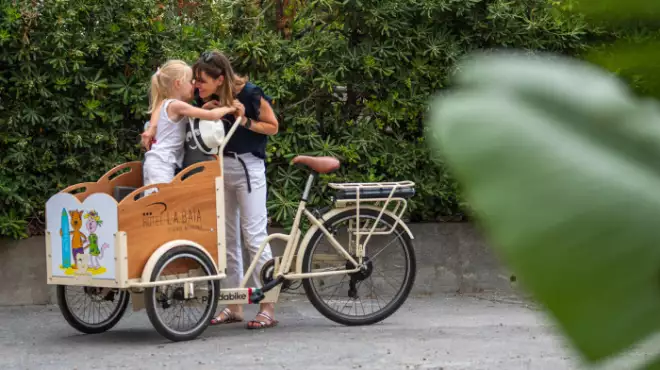 Diano Marina
Autumn family bike with half board
Valid from 30/09/2023 to 22/10/2023
What it includes: Beach includedDrinks and mealsParking included
Recommended: Families with 1 child, Single parents
| | |
| --- | --- |
| From 84,00 € night / adult | |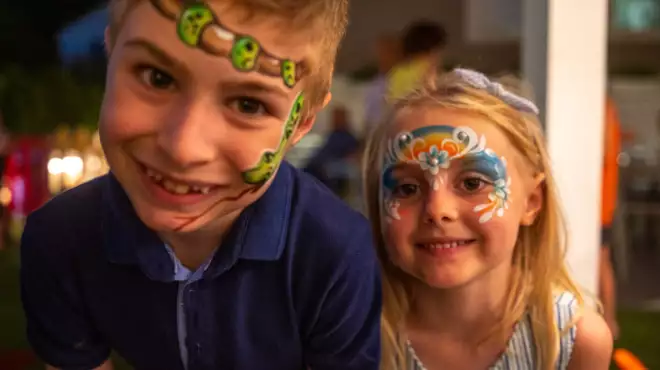 Diano Marina
October with full board and entertainment
Valid from 30/09/2023 to 22/10/2023
What it includes: Beach includedDrinks and mealsParking included
Recommended: Families with 2 children, Grandparents and grandchildren
| | |
| --- | --- |
| From 104,00 € night / adult | |
Recommended nearby attractions


Cycling path
41.1km from the hotel


Acquario di Genova
86.5km from the hotel


The Caravelle Water Park
21.9km from the hotel


Cervo
2km from the hotel
Bring your family here!
Request a free quote
Best family rate
Quick quote by email
Direct reply from the hotel
Other Italy Family Hotels that might interest you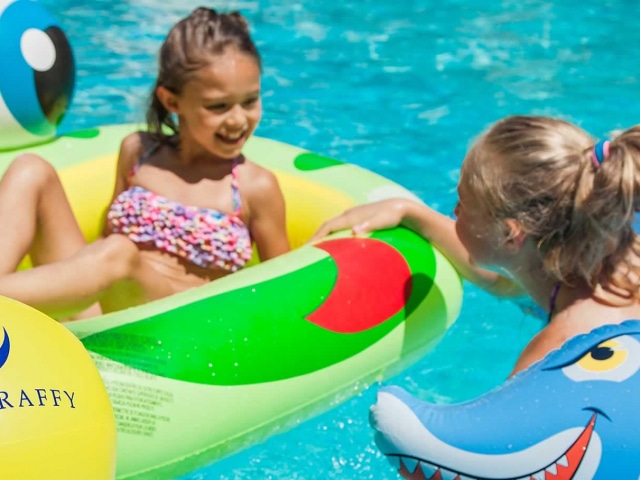 Diano Marina
Hotel Raffy

***
Entertainment 7 days a week, swimming pool and beach a short walk away
Family services (Bino):
| | |
| --- | --- |
| Starting from 60,00 € per night, per adult, half board | |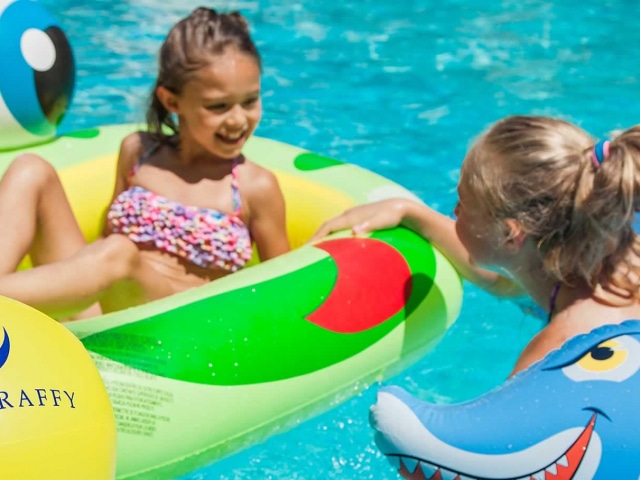 Diano Marina
Hotel Raffy

***
Entertainment 7 days a week, swimming pool and beach a short walk away
Family services (Bino):
| | |
| --- | --- |
| Starting from 60,00 € per night, per adult, half board | |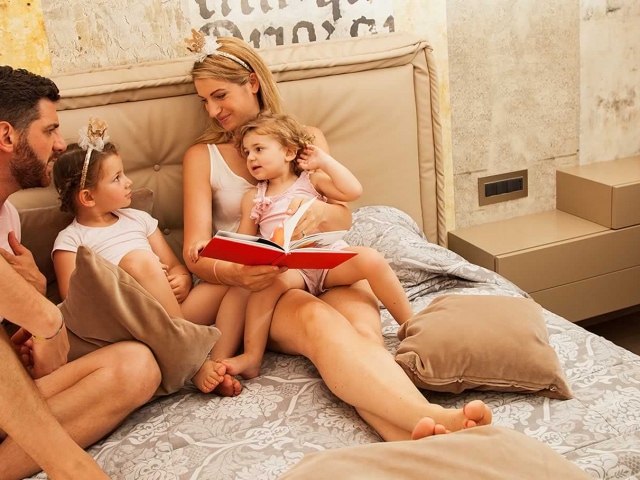 Varazze
Hotel Zurigo

***
A short walk from the beach affiliated with the hotel, with a swimming pool
Family services (Bino):
| | |
| --- | --- |
| Starting from 70,00 € per night, per adult, half board | |
Go back to all hotels