Hotel Europa Beach Village
****
Family services (Bino):
Ciao, io sono Bino!
Garantisco io la qualità negli Italy Family Hotels.
Più Bino = Più servizi family disponibili!
Starting from 69,00 € per night, per adult, half board
Family services (Bino):
Starting from 69,00 € per night, per adult, half board
3 good reasons to come here
1

PRIVATE BEACHGuests can enjoy a front row seat on our private beach, with lots of family services, entertainment, and a fantastic themed playground area.

2

PIRATE ISLANDA Pirate-themed playground for all our guests' children, entertainment for kids over 4 years of age, and a baby parking service on the beach for little ones 6 months to 3 years of age.

3

POOLDirectly overlooking the sea, with a shallow children's area and a fantastic mushroom water feature!
Our services
Baby pool
Swimming pool
Private beach
Disabled access
Small pets are accepted
Bike rentals
Laundry service for a fee
Wi-Fi in public areas
Air conditioning throughout the hotel
Languages spoken by staff: Italian, English
Description
Thanks to our central location directly overlooking the sea, here at the Hotel Europa Beach Village in Giulianova guests can enjoy the freedom of a family holiday experience surrounded by the cool sea breeze!
Guests and their children will find countless opportunities to enjoy lots of fun and relaxation! In fact, in addition to having direct access to our private beach facility, with no roads to be crossed, we also have a fantastic swimming pool, complete with a shallow children's area and a splendid sun deck. Our entertainment staff at the Ciurma Club organise lots of fun activities for children on the beach, on the Pirate Island, and in our Bambinopoli play area, not to mention family games and recreational activities for adults, and evening shows at the amphitheatre.
Our children's areas are specifically designed to make little ones feel safe and free, so that their parents can also sit back and relax, with complete peace of mind. We also provide our guests with everything they need to travel light with no worries, complete with children's amenities in both the guest room and the dining room, as well as strollers, and bicycles with helmets and child seats for exploring the surrounding area as a family.
And what about the food? We surprise our guests with delicious typical entrées from the Abruzzo region, for a culinary experience that combines tradition, top quality ingredients, and unforgettable flavours!
Rooms
All rooms are equipped with:
Air conditioning
Free Wi-Fi
Room service
Courtesy set
Safe
Wake-up calls
Mini-bar
Baby WC reducer and stools
Bed rails, cradels, bottle warmers, baby changing tables
Classic rooms

Classic rooms

Our comfortable Classic rooms come with splendid balconies that offer beautiful views of the Abruzzo hills.
Elite rooms

Size:14-16 m2

View:

Side view of the sea

Guests who choose these rooms will certainly enjoy waking up to a pleasant side view of the sea from their balcony.

Elite rooms
Entertainment
Children's entertainment by age group
Indoor/outdoor playgrounds
Babysitting on demand
Baby swim lessons
With the Ciurma Club, there's absolutely no way to get bored! Every day, lots of activities are organised both on our Pirate Island: the special themed play area on the beach, which even features a beached ship that can hold up to 40 children! In the adjacent Pirate's Cove area, our entertainment staff keep our littlest guests busy with fun recreational and educational activities, and delicious party snacks.

Continue reading!

In the evenings, on the other hand, there's the baby dance party, the evening shows and Children's Shows in the amphitheatre, the Pizza Lab, and lots of fun and games with our mascot, Captain Europa.

But here at the Hotel Europa Beach Village we also offer plenty of activities for adults as well: Zumba, water aerobics, aerobics, beach volleyball, water fitness, boat excursions, and deep-sea fishing. Not to mention plenty of parent-child games, and culinary, piano bar, and discotheque evenings.

Close
Baby Club
From 1 July to 31 August, our specialised entertainment staff members are available to look after our guests' children 6 months to 3 years of age with a professional baby parking service on the beach, at set times. The activities are held in a safe, shady area.
Mini Club
Vacation crew… all aboard! The Mini Club is open to all children 4 to 8 years of age, who can have lots of fun at the Pirate Island and Pirate's Cove play areas. In the evenings, everybody heads back to the hotel for parties, baby dance events, children's shows, and other performances at the amphitheatre.
Junior Club
We understand that older kids have different needs. That's why our entertainment staff dedicated to the junior age group organise daily recreational and sports activities designed specifically for children 9 to 14 years of age.
Our mascot Captain Europa
| | |
| --- | --- |
| Aye, my little pirates! I'm Captain Europa, your mascot! I'll be waiting for you aboard the ship on Pirate Island, to set sail together for lots of fun. Together we have one mission! To play, to laugh… and to scare away that nasty crocodile who wants to steal our snack! But don't worry! At the first hint of his watch ticking… we'll scare him off all together! | |
Cuisine
À la carte menu
Gluten-free food and products
High chairs and 'baby' cutlery
Baby menu and flexible hours
Certified organic food corner
Dining rooms with kids area
Packed lunches available
Here, everyone enjoys a view of the sea at meal times! Everything is prepared fresh each day, using top quality ingredients, and following traditional local recipes.

We offer a large breakfast, and a choice of 3 first courses and 3 second courses at lunch and dinner, which always include fresh seafood. And the traditional Abruzzo and seafood dinners that we organise each weekly offer our guests the opportunity to experience a true culinary journey.

For the children, we prepare specific dishes, and we even open the restaurant early to accommodate their schedules. We also provide everything that parents with weaning infants might need, including broths, vegetable purées, baby foods, and children's pasta dishes.
Recommended nearby attractions

Acquapark Onda Blu
4.5km from the hotel

Tourist Port
1.1km from the hotel

Civitella del Tronto
37.1km from the hotel

Giulianova-Martinsicuro cycling path
1.2km from the hotel

Abruzzo, Lazio and Molise National Park
156km from the hotel
Bring your family here!
Request a free quote
Best family rate
Quick quote by email
Direct reply from the hotel
Other Italy Family Hotels that might interest you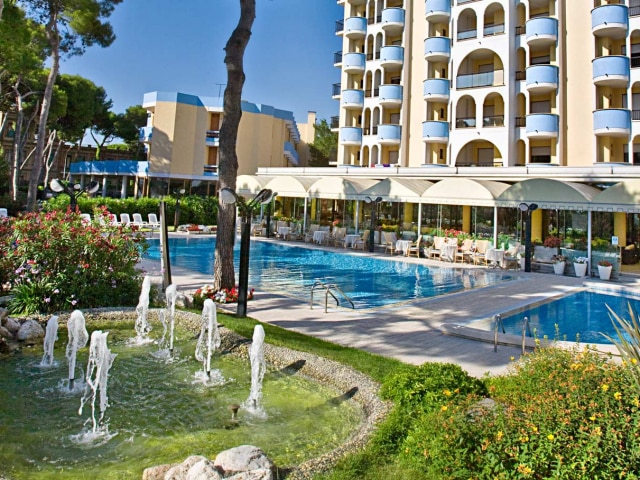 Giulianova
Hotel Parco dei Principi

****
A group of entertainers committed to guaranteeing smiles and surprises!
Family services (Bino):
| | |
| --- | --- |
| Starting from 65,00 € per night, per adult, half board | |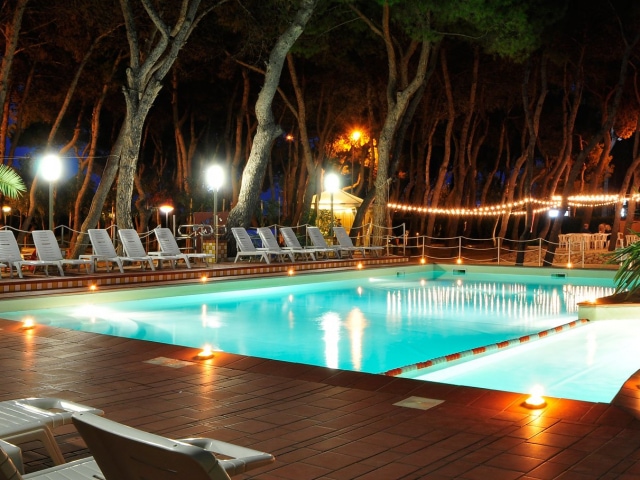 Giulianova Lido
Hotel Baltic

***
This is where your holiday turns into a party!
Family services (Bino):
| | |
| --- | --- |
| Starting from 87,4 € per night, per adult, full board | |

Giulianova Lido
Hotel Promenade

***
A family atmosphere that welcomes guests and accompanies them from the moment they arrive!
Family services (Bino):
| | |
| --- | --- |
| Starting from 63,00 € per night, per adult, half board | |
Go back to all hotels