Meridiana Family & Nature Hotel
***
Marina Romea
The Adriatic Coast
Family services (Bino):
Ciao, io sono Bino!
Garantisco io la qualità negli Italy Family Hotels.
Più Bino = Più servizi family disponibili!
Starting from 59,00 € per night, per adult, all inclusive
Family services (Bino):
Starting from 59,00 € per night, per adult, all inclusive
3 good reasons to come here
1

Nature HotelAn eco-green hotel, where respect for the environment is transformed into attention to the customer, also thanks to the exclusive use of local products.

2

All-Inclusive PlusThe all-inclusive features aren't just for the children... In fact, there are lots of exclusive services and extra amenities for mum and dad as well!

3

The "Clorofilla" restaurantMade with a combination of tradition and innovation, our chefs' show cooking meals are prepared using local ingredients, and are an absolute must for every guest.
Our services
Swimming pool
Disabled access
Private parking
Garden
MAXI inflatables
Bike rentals
Laundry service for a fee
Fitness Centre
Wi-Fi throughout the hotel
Air conditioning throughout the hotel
Discover all the services
Languages spoken by staff: Italian, English
Close
Description
Immersed within a green pine forest, and completely eco-friendly, our family hotel is also a nature hotel. All the rooms are furnished and kept with the utmost attention to even the slightest details, according to a philosophy that entails a careful choice of colours and materials, the selection of the most appropriate lighting and furnishings, and the use of local raw ingredients for our cuisine. Our traditional Romagna cuisine is of exceptional quality, offering guests a range of healthy options, served with a touch of creativity.
We're situated within the "Po Delta Regional Park": a unique natural environment in which the scent of the pine forest blends with that of the salt air from the beach, which lies just 300 metres away. Guests can enjoy bike excursions, boat excursions, and photography courses, and can even take part in the ecological days on the beach and in the pine forest. Those who prefer can spend their days in the nearby city of Ravenna, at the Mirabilandia amusement park, or at any one of the other parks along the Riviera Romagnola, for which we can provide considerable discounts.
Here at the Meridiana Family & Nature Hotel, children are the true guests of honour, and have access to spacious children's areas, as well as 12 hours of entertainment services, complete with daily shows. Our children's amenities include a large and colourful Playroom with a Playground, a Nursery, a Cinema, and a fully-equipped kitchen for preparing baby food. What's more, the beach with safe and shallow water and the swimming pool with a sandy area are ideal solutions for parents who like to alternate between activities on the beach and relaxing at the hotel.
Rooms
All rooms are equipped with:
Air conditioning
Free Wi-Fi
Soundproofed rooms
Courtesy set
Safe
Wake-up calls
Baby WC reducer and stools
Bed rails, cradels, bottle warmers, baby changing tables
Superior Rooms

Superior Rooms

These ultra-quiet guest rooms with Daikin air conditioning and Doleran mattresses boast a modern and elegant design, for a restful stay in maximum comfort. Triple and quadruple rooms are also available, complete with children's bunk beds and two televisions.
Family Suites

Consisting of two adjoining rooms, this suite is perfect for families who don't want to compromise on privacy. Complete with a kit of complimentary organic toiletry products, colour therapy showers, slippers, bathrobe, air conditioning, Doleran mattresses, and a home automation system. Some of the Suites have balconies.

Family Suites
Themed suites

Themed suites

Five different themed environments, to enjoy your stay to the fullest. These fantastic suites include: the Candyland suite, the Grandmother's Attic, the Lego Room, where children can play when they're not sleeping, the "Alice in Wonderland" suite, and the eco-green suite, which features a relaxing colour therapy tub.
Basic Rooms

These rooms are ideal for those looking for excellent quality at the best price. They're perfectly sized to accommodate single travellers, couples, or even families of three to five people. Simple and basic rooms, with high quality standards in terms of cleanliness and amenities.

Basic Rooms
Entertainment
Children's entertainment by age group
Indoor/outdoor playgrounds
Babysitting on demand
Kids cooking classes
Cinema / Media room
Kreative Workshops
Here at the Meridiana, the fun never stops! Every day from 10:00 a.m. to 10:45 p.m., our entertainment staff organise 12 hours of special activities, both on the beach and at the hotel, even with child assistance provided during meals and evening shows.

The workshops and games are put on hold during nap time, but the children are free to safely move about between the playroom, the playground, the cinema (with shows scheduled from 10 a.m. to 10 p.m.), the swimming pool, and outdoor play area.

Continue reading!

Parents are also encouraged to get involved, with tournaments and

sports activities for families and children of all ages

, where the important thing isn't to win, but to have fun together!

And then there's the child check-in, with special passports being provided for our younger guests. It's a sort of travel diary, featuring Mery and Diana, in which children can collect stamps during their explorations and activities. Once finished, they'll receive a free souvenir photo of their holiday in Marina Romea!

Close
Infants
For babies 6 to 36 months of age, there's the Nido di Diana nursery, a colourful playroom complete with a small garden, where little ones can play together under the watchful eyes of our friendly nanny, or play with their mum and dad. Parents who want to enjoy a few hours of relaxation can entrust their little ones to our nanny.
Baby Club and Mini Club
The entertainment activities are split into two age groups: the Baby Club for kids 3 to 6 years of age; and the Mini Club for kids 7 to 12 years of age.
In the morning, the kids will be kept busy with games and competitions on the beach, while in the afternoon they can head to the pool for some fun in the water, or else can take part in creative workshops or children's cooking classes. And the evenings are unforgettable, with the Baby Revival party for the little ones, followed the Baby Dance, not to mention the cinema night, the evening at the Amusement Park, and various performances under the stars!
Junior Club
There are also lots of opportunities for kids 13 to 17 years of age to have some holiday fun with their parents! The possibilities include sports tournaments, films at the cinema, fun at the pool, boat and bike excursions, and even sunset photography outings… here at the Meridiana it's simply impossible to get bored!
Our mascots Mery and Diana
| | |
| --- | --- |
| Hi Kids! We're the flamingos Mery and Diana! We come from the Camargue region, and love to snack on delicious shrimp from the Po River Delta. If you have any doubts about how to get around the hotel, what to do, and what not to do, just follow our signs, which you'll find scattered about in the various halls and corridors… kind of like a treasure hunt! | |
Cuisine
Buffet restaurant
Gluten-free food and products
High chairs and 'baby' cutlery
Baby menu and flexible hours
Certified organic food corner
Baby meal corner
Dining rooms with kids area
Baby meals with entertainer
Packed lunches available
We stand out for the excellent quality of our cuisine, the elegant presentation of our dishes, and the traditional local specialties that we bring to the table each day.

At the "Clorofilla" Restaurant, guests can enjoy 100% homemade entrées made with local ingredients. Thanks to the convenient served buffet service, guests can compose their own meals, from the first course to the dessert, with the certainty that they'll find everything they desire, even for those with food intolerances or special dietary needs. The food is prepared show cooking style by the chefs, thus allowing the guests to enjoy a real cooking show each and every day.

Continue reading!

Children can freely choose where and what they want to eat: at the table with mum and dad, or at the Brucaliffo Children's Restaurant, together with the entertainment staff and their new friends, with lots of fresh and delicious meal options to choose from!

At snack time there are cooking workshops, where children can prepare cakes and focaccias together with their mum and dad, for an unforgettable holiday experience.

Parents with infants have access to a 24-hour kitchen, where they'll find everything they need to prepare their baby foods, even with the help of our chef.

Close
Recommended nearby attractions


Mirabilandia
20.5km from the hotel


Zoo Safari
21.7km from the hotel


Po Delta Regional Park
18.5km from the hotel


Pine Forest
100m from the hotel


Nature Museum
10.4km from the hotel
Bring your family here!
Request a free quote
Best family rate
Quick quote by email
Direct reply from the hotel
You are browsing...
Meridiana Family & Nature Hotel

***
Marina RomeaThe Adriatic Coast
CIR code: 039014-AL-00005
Go to the hotel website
Other Italy Family Hotels that might interest you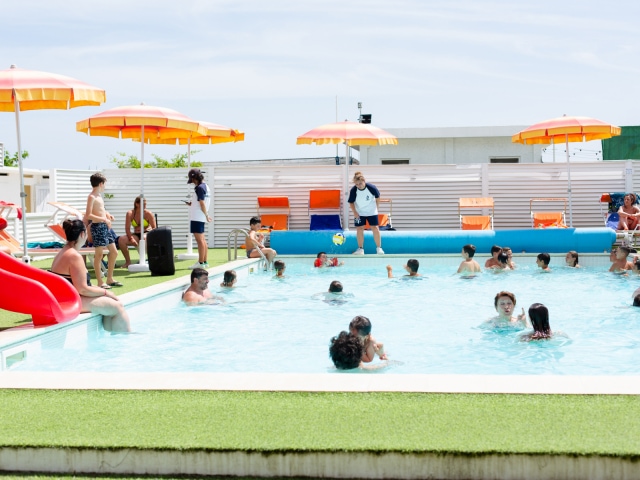 Milano Marittima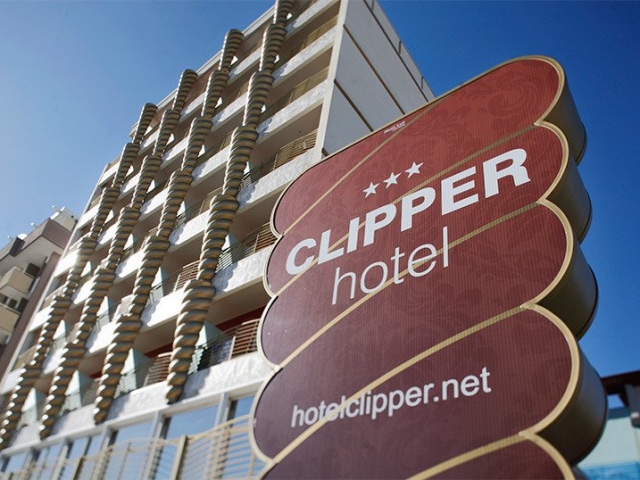 Riccione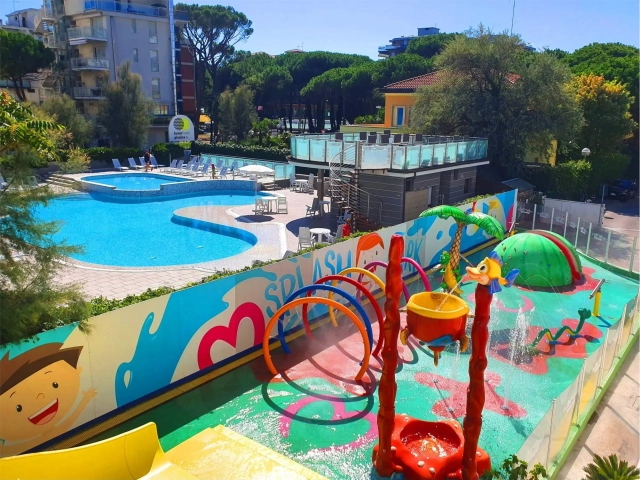 Milano Marittima
Club Family Hotel Milano Marittima

****
Endless fun on the beach, in the swimming pool and at the Gommonland Park and Splash Park
Family services (Bino):
| | |
| --- | --- |
| Starting from 82,00 € per night, per adult, all inclusive | |
Go back to all hotels