Hotel Lungomare
****
Cesenatico - Villamarina
The Adriatic Coast
Family services (Bino):
Ciao, io sono Bino!
Garantisco io la qualità negli Italy Family Hotels.
Più Bino = Più servizi family disponibili!
Starting from 60,00 € per night, per adult, half board
Family services (Bino):
Starting from 60,00 € per night, per adult, half board
3 good reasons to come here
1

Childrenour littlest guests are also our most important ones, and their wishes are our commands.

2

Pool or beach?The luxurious salt water pool, which is heated from March to November, is an excellent an alternative to the beach just outside the hotel's doors, and is a perfect place for children to play and for adults to relax.

3

EntertainmentCountless activities, organised for both adults and children.
Our services
Baby pool
Outdoor 29°C heated swimming pool, with salt water and a whirlpool
Spa
Children wellness
Directly by the sea (without crossings)
Disabled access
Private parking
Pets welcome
Bike rentals
Stroller hire
Discover all the services
Laundry service for a fee
Gym with Technogym equipment on the 4th floor with panoramic view of the sea
Wi-Fi throughout the hotel
Microwave oven to heat baby food
Milk and bottle warmer
Changing tables
Bibs and high chairs for eating with the adults
Cradles, small beds and side rails for sleeping safely
Night lights, intercom devices
Bathtubs, potties, toilet seat reducers
Bicycles with child seats and helmets
Baby food, broths, smoothies and everything they like to eat, prepared directly by our chefs
Languages spoken by staff: Italian, English, German, French, spagnolo
Close
Description
Unlike many other hotels, guests will feel the difference here even before entering: it's the beach, which lies immediately beyond the door, that makes a holiday at the Hotel Lungomare in Cesenatico a unique experience. A holiday dedicated to relaxation, where the rhythms are dictated by the guests' own needs, whether they're parents with children or cyclists looking to travel the same paths as their idol, Marco Pantani. Surrounded by a serene landscape of greenery, and located just a few steps from the Villamarina pedestrian area, the hotel offers excellent Emilia Romagna cuisine and is within easy reach of the Riviera Romagnola's most popular amusement parks. Guests will receive a free water flask to be filled at the dispensers on the various floors, in order to ensure that they always have drinking water available to them, while at the same time respecting the environment!
The half board service includes:
Overnight accommodations
Large breakfast
Dinner with water at meals
Access to the outdoor salt water pool, heated to 29 °C, complete with a hot tub and a children's area with shallow water
Free water flask to be filled at the dispensers on the various floors
Also, don't miss our special relaxation package, with admission to the wellness centre for adults and also for children, during Family Time!
For those who prefer to dine in their rooms with their families, or remain under the beach umbrella, the hotel offers a food delivery service. A great deal of attention and the utmost care is always dedicated to cleanliness: children and parents will always find perfectly sanitised rooms, for a holiday experience with maximum peace of mind.
Rooms
All rooms are equipped with:
Air conditioning
Free Wi-Fi
Room service
Soundproofed rooms
Safe
Wake-up calls
Mini-bar
Bed rails, cradels, bottle warmers, baby changing tables
Basic or Basic Sea View rooms

Basic or Basic Sea View rooms

Soundproofed rooms with independently-adjustable air-conditioning, bathrooms with showers, cosmetic mirrors, colour therapy, hair dryers, satellite TVs, scales, safes, telephone and intercom system, internet service (Wi-Fi), and clotheslines.
Ad Novas or Ad Novas Sea View rooms

Bright and comfortable sand-coloured rooms with designer furnishings made from light coloured wood materials. All the rooms are soundproofed and air-conditioned to ensure a restful sleep for our young guests. They're available with views of the sea or the promenade.

Ad Novas or Ad Novas Sea View rooms
Suite Collection

Suite Collection

Our Suites are the perfect place to enjoy an elegant stay in maximum comfort. All that remains to decide is whether you prefer a private hot tub for you and your family, the freedom of a cooking area, a walk-in closet, or an exclusive round bed. Choose the one that's right for you, and enjoy the holiday experience of your dreams!

New in 2022: Two new types of Suites: The Maree Suite and the La Via Suite.
Entertainment
Indoor/outdoor playgrounds
Babysitting on demand
Sailing lessons
Baby swim lessons
Kids cooking classes
Kreative Workshops
Baby Club
Mini Club
Entertainment for adults and children
The Hotel Lungomare in Cesenatico is the best choice for those looking for a 4-star family hotel by the sea in Cesenatico: situated directly on the beach overlooking the sea; heated salt water swimming pool open from March to November, with a dedicated children's area. The Hotel Lungomare dedicates a great deal of attention to children, and offers lots of amenities for mum and dad, including a SPA, fabulous suites (among the best in all of Romagna), SPA suites, and Family Suites.

Continue reading!

The children's entertainment services are divided by age groups, and are adapted to meet the needs of the children staying at the hotel. Our children's amenities include: an exclusive children's pool, bicycles, indoor and outdoor play areas, strollers, afternoon snack, a beach area fully-equipped to accommodate children, complete with entertainment services, and packed lunches for fantastic picnics in the park.

And then, once a week, all the children can become a mini version of Chef Barbieri, during the fantastic Masterchef Baby: along with the entertainers, they can try their hand at making a rich snack of biscuits, sandwiches and flatbreads!

Close
Baby Club
Baby parking 0-2 years of age.
Mini Club
Face painting, educational games, creative workshops, and picnics at the park.
Junior Club
Children's yoga classes, children's cooking classes, and creative workshops.
Our mascot Leo
Hi kids! I'm Leo the Pirate! The youngest and most adventurous buccaneer on the Adriatic Sea! I made landfall at the Lungomare Hotel because I was attracted by the scent of my favourite food: flatbread sandwiches! In fact, Francesca taught everything there is to know about making them, and I can't wait to share those secrets with you!

I had so much fun here at the Hotel Lungomare that I decided to stay and become their official mascot. And so, my little crewmates, lots of fantastic playtime awaits us, with offshore and pool diving competitions, cooking classes, and drawing workshops. Maybe I didn't mention it, but I really love painting… just like the guy I'm named after: Leonardo Da Vinci. For I've got to go for now, because I'm about to take off on my bike and explore a little bit of Romagna!
Cuisine
À la carte menu
Gluten-free food and products
High chairs and 'baby' cutlery
Baby menu and flexible hours
Packed lunches available
From breakfast to dinner, guests will enjoy traditional Emilia Romagna cuisine made exclusively with genuine ingredients, as well as international option, with a focus on organic foods. Every morning, the chef temps our guests' palates with mouthwatering pastries and freshly baked bread. Lunch and dinner are à la carte, and consist of fresh vegetables, appetisers, homemade pasta entrées, fresh seafood, and delicious desserts. Charming themed evenings, and special entrées for sports enthusiasts, vegetarians, vegans, and those who suffer from food intolerances.

In addition to the buffet, guests can also enjoy the hotel's delicious cuisine served directly at the table, at no extra charge! Those who prefer can take advantage of the take away service, to enjoy their meals wherever they choose!
Offers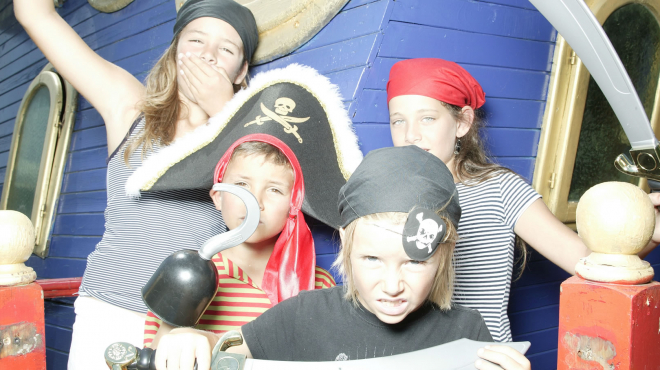 Cesenatico - Villamarina
Happy Halloween in Cesenatico
Valid from 26/10/2023 to 05/11/2023
What it includes: Swimming pool and gymBikeChildren free of chargeWellness centre for adults only
Recommended: Single parents, Large families
| | |
| --- | --- |
| From 69,00 € night / adult | |
Recommended nearby attractions

The Fairy Tale Museum
39km from the hotel

Mirabilandia
22.7km from the hotel

Italia in Miniatura
11.4km from the hotel

The Maritime Museum
4.2km from the hotel

Atlantica
5.4km from the hotel
Bring your family here!
Request a free quote
Best family rate
Quick quote by email
Direct reply from the hotel
You are browsing...
Hotel Lungomare

****
Cesenatico - VillamarinaThe Adriatic Coast
CIR code: 040008-AL-00292
Go to the hotel website
Other Italy Family Hotels that might interest you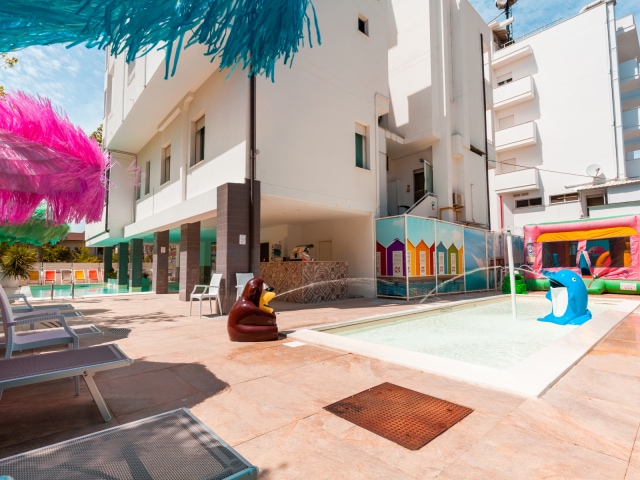 Valverde di Cesenatico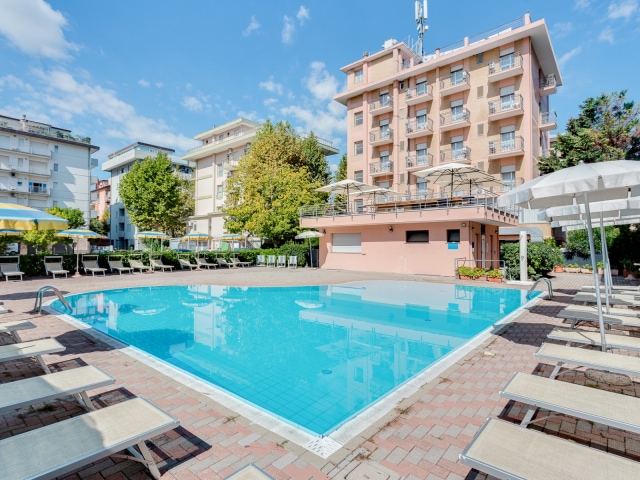 Valverde di Cesenatico
Hotel Abarth

***
All-inclusive holiday and plenty of fun!
Family services (Bino):
| | |
| --- | --- |
| Starting from 61,00 € per night, per adult, all inclusive | |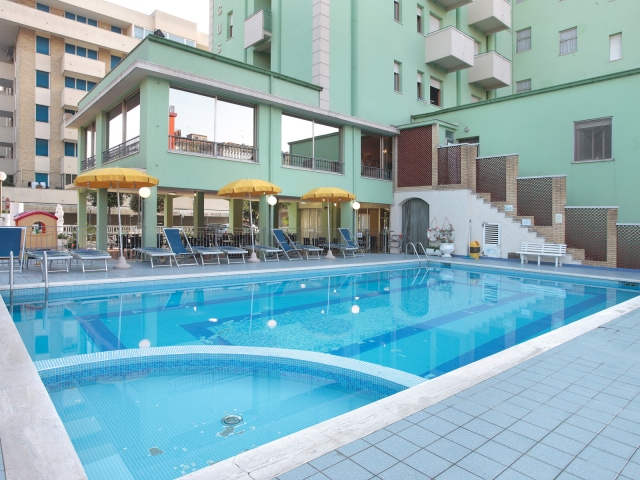 Valverde di Cesenatico
Hotel Abacus

***
Entertainment on the beach and in the hotel, diving into the pool and lots of good cheer!
Family services (Bino):
| | |
| --- | --- |
| Starting from 61,00 € per night, per adult, all inclusive | |
Go back to all hotels