September Nautilus Room Experience on the sea
Valid from 01/09/2023 to 30/09/2023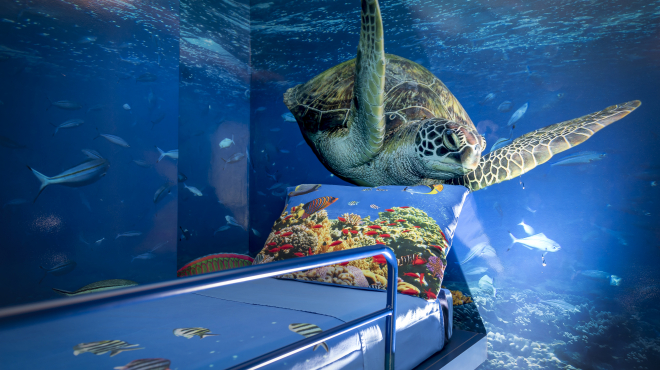 Riccione
What does it include?
All Inclusive
Beach included
Children free of charge
Parking included
starting from 69,00 € night / adult
The package in detail
NAUTILUS ROOM
This room is unique, when you enter it, you will feel as if you have been magically transported under the sea! You and your family will be surrounded by fish, coral and turtles, giving you a very special holiday that you will be talking about for a long time.
The comforts are all there: two LED TVs, minibar, telephone, safe, comfortable sommier beds, air conditioning, completely soundproofed.
With two sea-view balconies overlooking the beach of Riccione, to offer you even more…
They feature a double bed and a double sofa bed; an evocative "underwater" bunk bed for an immersive experience in the depths and for sweet underwater dreams!
The bathroom is large and comfortable, with a shower worthy of a prince (of the seas) ;-).
JOY PLAY PARK
One thing is certain, in Riccione the only one that has so much joy within its walls is me, hotel Adlon! Are you thinking of the usual miniclub? Noooo!
Let's add:
110 sq. meters of space for indoor games + 200 sq. meters of outdoor area with inflatables and a stage.
Together with the entertainers here you can enjoy playing a thousand games!
Are you creative? Check out the Art Attack area! Are you a champion at Table Football? Here we are serious about it!
If you are very small, one of those that still crawl or walks a little bit uncertain, we have a space dedicated to you with colored, funny animal-shaped beanbag chairs, large, soft and modular constructions.
If instead you are quick on your feet, try the boards, the kid-sized tables and the chairs, the giant Forza4, the rocking horses, the mushroom-shaped cabins, the house of discoveries…
And the inflatables? Those are really cool!
Are you older? Oh, I know what you are thinking. That I'm a Hotel just for babies! But this is not true! I am equipped also for your needs and able to offer: ping pong, professional table football (careful, our entertainers are experts ready to challenge you!), Wii, Playstation4 and Xbox.
And then shows, dances, comedy challenges, swimming in the pool, evenings with shows, karaoke and puppets.
Quote
Looking for a customised offer for your family?
Contact us now by phone or WhatsApp
Request information for
this offer

!

Best family rate

Quick quote by email

Direct reply from the hotel
Isn't it the right offer? Here are other ideas...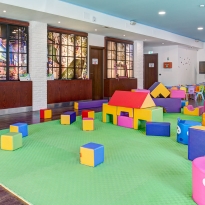 17 offers
Hotel Adlon

***
from € 69,00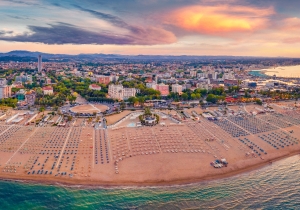 51 offers
The Adriatic Coast
from € 59,00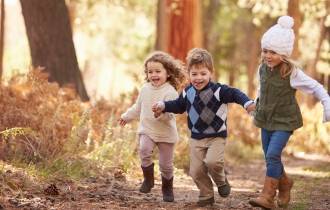 13 offers
September
from € 55,00