Hotel Abacus
***
Valverde di Cesenatico
The Adriatic Coast
Family services (Bino):
Ciao, io sono Bino!
Garantisco io la qualità negli Italy Family Hotels.
Più Bino = Più servizi family disponibili!
Starting from 61,00 € per night, per adult, all inclusive
Family services (Bino):
Starting from 61,00 € per night, per adult, all inclusive
3 good reasons to come here
1

All-InclusiveEverything you could dream of for a super relaxing holiday: beach service, entertainment, drinks with meals, soft drinks during the day, parking, welcome aperitif.

2

Entertainment and spaces for childrenMini Club and Junior Club every day on the beach and in the hotel, outdoor Playground, indoor Baby Room near the dining hall.

3

Beach and swimming poolOur entertainment staff provide fun on the beach or, if you prefer the swimming pool, you'll find one in the hotel with hydromassage and a mini zone for children.
Our services
Swimming pool
Small pets are accepted
Free strollers
Wi-Fi throughout the hotel
Air conditioning throughout the hotel
Languages spoken by staff: Italian, English, German, French
Description
Sea, sun, fun for children and relaxation for parents: with these ingredients for a great family holiday, we welcome you to the Hotel Abacus in Valverde, Cesenatico! We are located 100 metres from the sea and 250 metres from the affiliated beach establishment, with beach service always included in the all-inclusive option, where our entertainment staff will take care of the children with group games and tournaments. So you can lie peacefully on a sun lounger, try your hand at a game of Beach Volleyball or take a walk along the water's edge.
Do you prefer the swimming pool to the beach? In that case, we invite you to go for a dip in our swimming pool with hydromassage, which also has a "mini zone" where children can play safely. Oh yes… All sorts of fun await the children here, even an outdoor Playground, a colourful Baby Room and the activities at the Mini Club and the Junior Club.
We are committed to ensuring parents have a lovely, easy holiday, also thanks to our all-inclusive option that includes plenty of services among which drinks with meals and cool soft drinks at our bar, as well as a beach umbrella and two sun loungers on the beach, super entertainment, the long-awaited Guests Party in the pool and a tasty baby snack in the afternoon.
If you're travelling with small children, we provide a small kitchen where you can prepare baby food on your own, and our Chefs are also available to cook broths and soups for weaning. You will also find services for children in your room and in the dining room, just like being at home!
Rooms
All rooms are equipped with:
Air conditioning
Wi-Fi
TV
Hairdryer
Courtesy set
Safe
Balcony
Shower
Sanitising of rooms
Baby WC reducer and stools
Bed rails, cradels, bottle warmers, baby changing tables
Basic rooms

Basic rooms

The Basic rooms can easily accommodate up to 4 people, have a double bed and a bunk bed or a third bed. They have a balcony, a bathroom with shower cubicle and all services for children, upon request.
Plus rooms

The Plus Rooms are large, comfortable and also perfect for families of 5 people. They have a balcony, a double bed to which a third bed and a bunk bed can be added, a bathroom with a shower cubicle.

Plus rooms
Entertainment
Children's entertainment by age group
Indoor/outdoor playgrounds
One, two, three… fun! From Sunday to Friday, our staff of professional entertainers welcomes children and youngsters with games and super activities, on the beach, in the hotel and swimming pool. Every afternoon, there's a baby snack, to give your children just the right dose of energy!

In the hotel, there's a lively indoor Baby Room – with games, colours, little blackboards, small tables, building blocks and puzzles – and an outdoor Playground.

Come on children, it's time to leave mum and dad to some well-deserved relaxation, and have fun together!
Mini Club
For children aged 4 years and over, group games, baby dance, creative workshops, both on the beach and at the hotel. We give all the children at the Mini Club a Ferdy bracelet, so they won't get lost!
Junior Club
For older children and youngsters, the activities at the Junior Club, on the beach and in the swimming pool, are exactly what they need! Sports tournaments, dances and group games can lead to great new friendships.
Cuisine
Buffet restaurant
High chairs and 'baby' cutlery
Baby menu and flexible hours
Packed lunches available
Kitchen for baby food; baby afternoon snack
You're on holiday with your children: just relax and have fun with them and we'll take care of the food for the whole family! We start with a buffet breakfast with sweet and savoury options, which we serve from 7.30 am to 10 am, to satisfy those who like to get up early and also incorrigible late sleepers.

Lunch (12 noon – 2 pm) and dinner (7 pm-9 pm) are buffet-style, with a wide choice of delicious foods ranging from hot and cold appetisers, to first and second courses of meat and fish, delicious side dishes and vegetables, as well as fruit, desserts, sorbets and soft ice-cream. With our all-inclusive formula, water, wine, Cola e orangeade are included with meals.

Continue reading!

Have you got a weaning infant? Here, you'll find a well-stocked kitchen for baby food and you can ask the Chefs to make you baby food, broths and purées.

Every week, we organise the Guests Party by the pool, with a fantastic buffet of desserts, watermelon and drinks. On the occasion of the Pink Night and Ferragosto celebrations, the swimming pool becomes a stage for aperitifs accompanied by rich buffets of appetisers and nibbles.

Close
Recommended nearby attractions

Fiabilandia
26.3km from the hotel

Mirabilandia
23.4km from the hotel

The Cattolica Aquarium
46.4km from the hotel

Italia in Miniatura
15.3km from the hotel
Bring your family here!
Request a free quote
Best family rate
Quick quote by email
Direct reply from the hotel
You are browsing...
Hotel Abacus

***
Valverde di CesenaticoThe Adriatic Coast
Other Italy Family Hotels that might interest you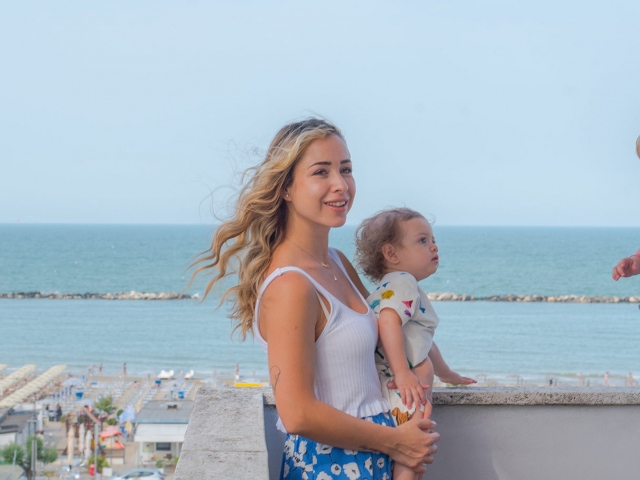 Cesenatico
Gallia Club Hotel

***
3 outdoor pools and a private beach
Family services (Bino):
| | |
| --- | --- |
| Starting from 53,00 € per night, per adult, all inclusive | |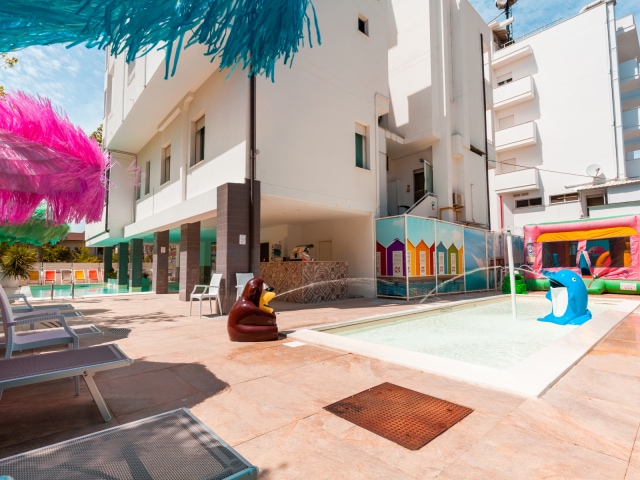 Valverde di Cesenatico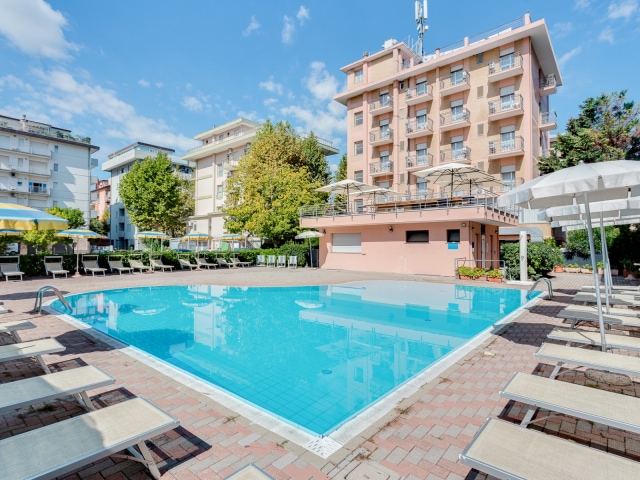 Valverde di Cesenatico
Hotel Abarth

***
All-inclusive holiday and plenty of fun!
Family services (Bino):
| | |
| --- | --- |
| Starting from 61,00 € per night, per adult, all inclusive | |
Go back to all hotels