Valid from 10/12/2023 to 23/12/2023

Santa Cristina Val Gardena
What does it include?
Family wellness centre
Parking included
starting from 170,00 € night / adult
The package in detail
10.12. – 17.12.2023
16.12. – 23.12.2023
Le settimane Super Family Hit includono:
7 giorni di mezza pensione con merenda pomeridiana
uso del centro wellness con piscina, area saune e fitness
skiguiding e skisafari in compagnia della nostra guida Silvio
passeggiate invernali ed escursioni con le ciaspole con una guida alpina professionista
navetta privata per raggiungere gli impianti di risalita di S. Cristina
12 ore al giorno di assistenza al Dumbo Club per bambini dai 3 anni
Il pacchetto include inoltre:
un buono beauty in omaggio del valore di 30,00 euro per tutta la famiglia, da usare per trattamenti spa fino alle ore 16.00
Quote
Il vostro vantaggio family:
In questa settimana, i bambini dai 0 ai 7 anni compiuti, che dormono nella camera dei genitori (Family Comfort) con 2 paganti la tariffaintera, pagano 200,00 euro per tutta la settimana, dagli 8 agli 11 anni 300,00 euro.
Request information for
this offer

!

Best family rate

Quick quote by email

Direct reply from the hotel
Isn't it the right offer? Here are other ideas...

4 offers
Family Hotel Posta

****
from € 170,00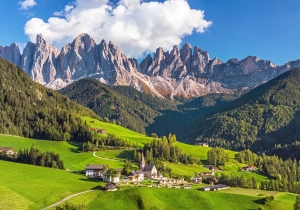 8 offers
Trentino Alto Adige
from € 49,00

2 offers
December
from € 170,00