Valid from 01/06/2022 to 01/11/2022

Half board
Always valid: Summer
Dimaro
What does it include?
Servizio nido incluso
Family wellness centre
starting from 77,00 € night / adult
The package in detail
What if your hotel had a nursery to take care of your babies?
It would be a dream, we know…in our hotel babies are welcome!
Even young couples can enjoy a week's holiday and moments of leisure, hours of freedom in which to relax – we'll take care of your children!
Parents can agree on 12 hours of attendance at our Baby Club Nido according to their needs.
Baby Club Nido (from 6 months to 23 months)
Dedicated to the very young, from 6 to 23 months, with the possibility of assisted lunch and dinner.
For them, moments of free play on a soft mat to stimulate joints and body contact; encourage the child to mimic the movements of the animal world: crawl like a snake, jump like a frog, gallop like a horse or walk like a bear on all fours!
Services included:
Varied sweet and savoury buffet breakfast;
Dinner served at the table with a choice of 4 first and second courses, 4 desserts and a salad buffet; as an alternative to the first and second courses in the evening you can choose the pizza of the day;
Menu for celiac disease and special intolerances.
Baby menu: vegetable broth with and without salt, weaning pastries, vegetable puree with and without salt, boiled rice, short pasta with tomato sauce or plain pasta, minced or grilled meat, soft cheese and cooked ham are always available;
Entrance to our Wellness Centre "Aqua Salus Spa & Beauty", 1000 sqm + garden;
Bathrobe in use (adults only) + pool towel for all;
Val di Sole Guest Card which allows you to take the cable car up to 3000 m above sea level;
Rich weekly programme of outdoor fitness and relaxation activities organised by the AlpHoliday Team;
2 free uses of the children's backpack during excursions;
2 uses of our laundry service;
12 hours attendance at our Baby Club Nido to be agreed according to your needs.
Quote
7 nights – 2 adults + 1 child up to 23 months
From € 1.279,00
Request information for
this offer

!

Best family rate

Quick quote by email

Direct reply from the hotel
Isn't it the right offer? Here are other ideas...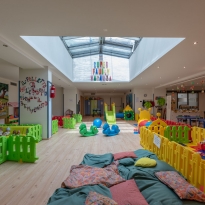 5 offers
Alpholiday Dolomiti Hotel

****
from € 73,00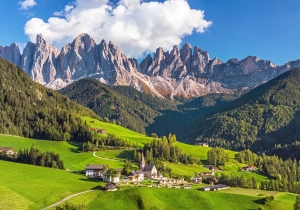 11 offers
Trentino Alto Adige
from € 73,00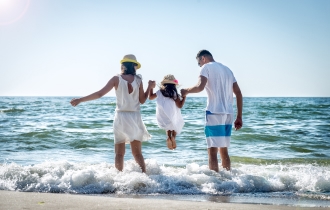 8 offers
Always valid: Summer
from € 45,00