RICCIONE AVVENTURA: Top adventure park
Valid from 13/04/2024 to 30/04/2024

Riccione
starting from 89,00 € night / adult
The package in detail
At the Hotel Adlon our little guests are spoilt for choice!
Experience with us the new theme park: the TOP ADVENTURE PARK FRANCHISE, the European leader in eco-friendly entertainment.
Located in the heart of Riccione, the Adventure Park offers a unique theme park with:
• 15 amazing adventure paths surrounded by greenery;
• 2 Play Tree Village paths with spectacular tree houses connected by net bridges and wooden walkways;
• 3 Tree Village paths with real tree houses where to enjoy a meal, relax or have a go at Tree Guesting experiences;
• a large inclusive playground, an educational arboretum and a botanic garden, relaxation area, conference hall and DQM bar/restaurant.
Fun, nature and adventure come together in a unique, well-kept and hospitable context where the goal is to SOCIALIZE, share emotions, relax and experience nature as protagonists.
USEFUL INFORMATION
• Where: Riccione
• Meeting Point: Hotel Adlon
• Activity / visit duration: around 120 minutes
• Type of clothing: comfortable – sports
• Level of difficulty: Tourist – Little Explorers
• Distance in km from the Adlon: around 2,5km
• Distance in minutes by car from the Adlon: around 5min
• Distance in minutes by public transport from the Adlon: around 15 min
• Participation / entrance cost: from €10 per person. For children admission is free!
• What is included:
– Park entrance
• Bike-tour guide (English / French / German-speaking): not available
• Hire of normal bike (city bike): on request
• Services available on request and with a fee:
– Private transfer
– E-bike
– Excursion backpack
– Helmet for adults and children
– Child seat
Would you like something made to measure just for you? We are more than ready to organise an exclusive tour based on your preferences. Get in touch now!
Quote
Looking for a personalised offer for your family?
Contact us now by phone or WhatsApp
Request information for
this offer

!

Best family rate

Quick quote by email

Direct reply from the hotel
Isn't it the right offer? Here are other ideas...

15 offers
Hotel Adlon

***
from € 69,00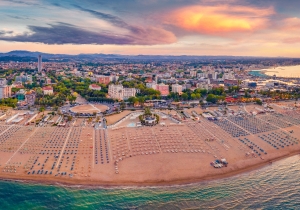 54 offers
The Adriatic Coast
from € 59,50

1 offers
Spring bridges
from € 89,00