Free children in Cesenatico
Valid from 12/03/2022 to 30/11/2022

Full board
Always valid: Summer
Cesenatico
What does it include?
starting from 89,00 € night / adult
The package in detail
The sea is a real medicine for children, with many beneficial effects on their health. The iodine in the air is a real natural aerosol for our children, and the sun stimulates the production of vitamin D and stimulates the growth hormone.
Not to mention that at the seaside, children have so much fun playing with sand, waves and dreams. Just like you did as a child.
So we have decided to GIVE parents the opportunity to bring 1 child up to 2 years of age FREE of charge to enjoy all that a holiday at Lungomare can offer.
The full board formula includes:
Full board (breakfast, lunch and dinner) with water on tap during lunch and dinner
In room water bottle
Access to the outdoor heated and salinated swimming pool
Access to the Technogym gym
Free walking bike
And remember, with us you risk nothing! Book without worries! We offer the best cancellation conditions: your deposit is safe with us.
Quote
From € 89.00
(per person  in full board)
Notes and conditions
FREE 1 child up to 2 years of age
Request information for
this offer

!

Best family rate

Quick quote by email

Direct reply from the hotel
Isn't it the right offer? Here are other ideas...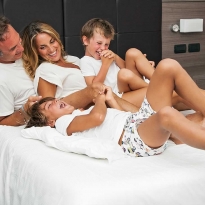 2 offers
Hotel Lungomare

****
from € 89,00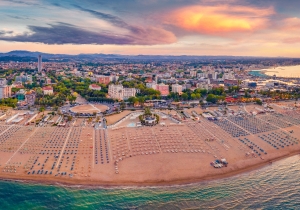 7 offers
The Adriatic Coast
from € 69,00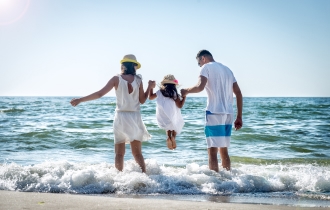 4 offers
Always valid: Summer
from € 73,00